Hypnosis in Oakland County Michigan -
Easily Change Anything in Your Life...And Make It Stick!

Call Us Today at

(248) 957-1636

for a Free, Confidential Phone Consultation
Are you looking for Hypnosis in the Novi, Farmington Hills, West Bloomfield, and Bloomfield Hills area? 


Watch and Listen to Some of Our Former Smoker Clients*:

Click here to watch other smoking clients' full success stories!
Watch and Listen to Some of Our Recent Weight Loss Successes*: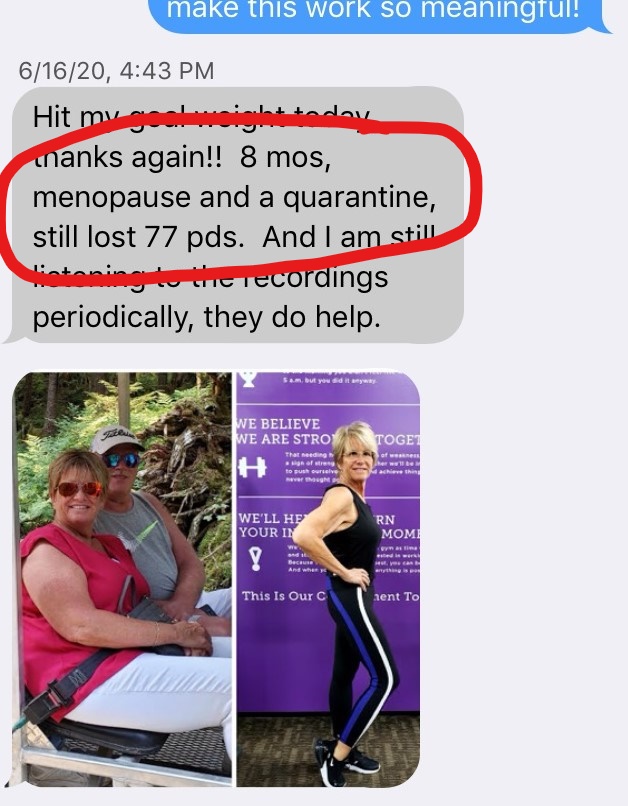 Click here to watch MORE amazing stories from our weight loss clients.
Click the button to hear a personal message from director Joshua Singer, C.H.

You've definitely come to the right place to help. If you're searching for a hypnotist for smoking in Novi, or weight management hypnosis in the Bloomfield Hills area, we know you're frustrated with something.
Maybe you make a yearly New Year's resolution, "This year, I'm finally going to do something about this smoking."
Or "I'm finally going to try and take off those extra pounds." And time after time, nothing changes!
Isn't it awful? And no amount of diet pills, nicotine gum, patches, fad diets or willpower will help. It's like they say: "The problem IS all in your head."
The good news is that, hypnosis and hypnotherapy can help.
You're probably asking how…


---
Four Easy Steps To Getting Started At Our Novi and West Bloomfield Michigan Hypnosis Clinic
1. Learn How Hypnosis Actually Works
Learn what hypnosis is and isn't by discovering how our Bloomfield Hills Michigan Hypnosis approach works.
2. Hypnosis for Smoking:
Listen to one of our many former smokers from in his own words:*
Matt Hampton - Hoboken, New Jersey
*Disclaimer: Results may vary Learn more about our hypnosis for help with smoking system.
3. Weight Loss Hypnosis:
Discover how weight loss hypnosis in West Bloomfield works.
4. Ask us any questions you might have about other issues or about hypnosis
Receive a FREE consultation here.
---
Welcome to HypnosisMichiganClinic.com, the home of the "professional providers of hypnosis in Birmingham, West Bloomfield, Bloomfield Hills and the Detroit Metro Area."
At the Michigan Hypnosis Clinic, we can assist you in changing any unwanted behavior or habit such as manage overeating, smoking, and more with cutting-edge hypnosis.
However, not all hypnotherapists are created equally. Many are inexperienced or using outdated techniques and therapies, resulting in an ineffective process.
At our clinic, we use an unique approach to hypnosis and hypnotherapy. Our many centers around the country have helped many people in Oakland County, MI change their lives quickly--with cutting-edge hypnosis techniques.
---
Receive a free, no-obligation phone consultation to ask any questions you might have, or to get more information.
---
Click on the What is Hypnosis? button on the left navigation bar to discover the common misconceptions and fears people often have about this life-changing modality.

So whether you're looking for free information on Weight Loss Hypnosis in Birmingham Michigan, or how hypnotherapy to help with smoking works, or if you'd like to manage stress, anxiety or depression, our hypnosis Birmingham Michigan can help.
We also deal with many other challenges in at our Michigan Hypnosis Clinic. Just a sampling of issues we deal with are:
Weight Management Hypnotherapy: Manage your weightby dealing with the root cause of the weight gain!

Hypnosis for Smoking: Learn about our unique approach to helping you with your smoking habit!

Hypnotherapy is also good for people who want to deal with their chewing tobacco.

Gain better Self-Confidence: Manage Fear and Shyness

Insomnia: Hypnotherapy is excellent for people dealing with the inability to fall asleep or stay asleep


Stress Management: Learn to manage your stress by "listening to" and dealing with the causes of your stress

Hypnosis for Anxiety: If you've had panic attacks, or just generalized anxiety disorder, hypnotherapy is good for dealing with those feelings and patterns.

Hypnosis for Depression: Discover how to deal with your depression by working with your subconscious to tear off the "label of depression".

Increase your sales by bringing out the very best salesman within you!

Hypnosis for Hair Pulling: We've helped many children and even adults who suffer from Trichotillomania for many years. We can help you as well.

Help nail biting and be proud of your beautiful newly grown fingernails

Migraine Headaches

Hypnosis is great for Fears and Phobias: Emetophobia, Phobia and Fear of Vomiting or getting sick, Fear and Phobia of Thunderstorms, Agoraphobia, Panic Attacks, Mysophobia - fear of germs, Acraphobia, Fear of Flying on an Airplane, Phobia of Cats, Dogs, Spiders, Snakes and any other creature or thing.

For any issues NOT on this list, do not hesitate to call us at our Michigan Hypnosis center.

Please feel confident and realize that at some point we have dealt with almost every imagined challenge, we have probably worked with one like yours as well!

As the founder and director of the AbsolutePeak Hypnosis Center, I'd like to personally thank you for visting our Michigan Hypnosis center web site, and invite you to take your time exploring the vast amount of FREE hypnosis information on this site.

Sincerely,

Joshua L. Singer, C.Ht.
Certified Clinical Hypnotherapist
Director and Founder, AbsolutePeak Hypnosis Centers – Novi MI, Cleveland, and Denver

---

Contact us with any questions you might have or for your FREE, no-obligation phone consultation at:

If you have any further questions about hypnosis or our services please feel confident that we are more than happy to answer your questions. 

Contact us with any questions you might have or for your FREE, no-obligation phone consultation:


(248) 957-1636

Michigan Hypnosis Clinic
725 S. Adams Road
Suite 185
Birmingham, MI 48009

37889 West 12 Mile Road
Suite 130
Farmington Hills, MI 48331


Office Hours by Appointment

(248) 957-1636

Our Michigan Hypnosis, Hypnotist and Hypnotherapy center also provides services to the following cities: Detroit, Detroit Suburbs, Bloomfield Hills, West Bloomfield, Novi, Farmington Hills, Birmingham MI, Livonia, Pontiac, Learn more about hypnosis and hypnotherapy at our website.

* Important Disclaimer: While hypnotherapy is a powerful tool to accomplish change, it is not a "magic wand." It DOES take some conscious commitment and effort on the client's part. While we have an excellent track record and 12+ years of amazing results for our clients, every person's results may vary. Hypnosis is a partnership, and your results will depend in part on YOUR level of participation and effort. We can't "make you" do anything. But if you are ready to make powerful changes in your life, this is a powerful tool to help you in your journey. Contact us today to learn more.